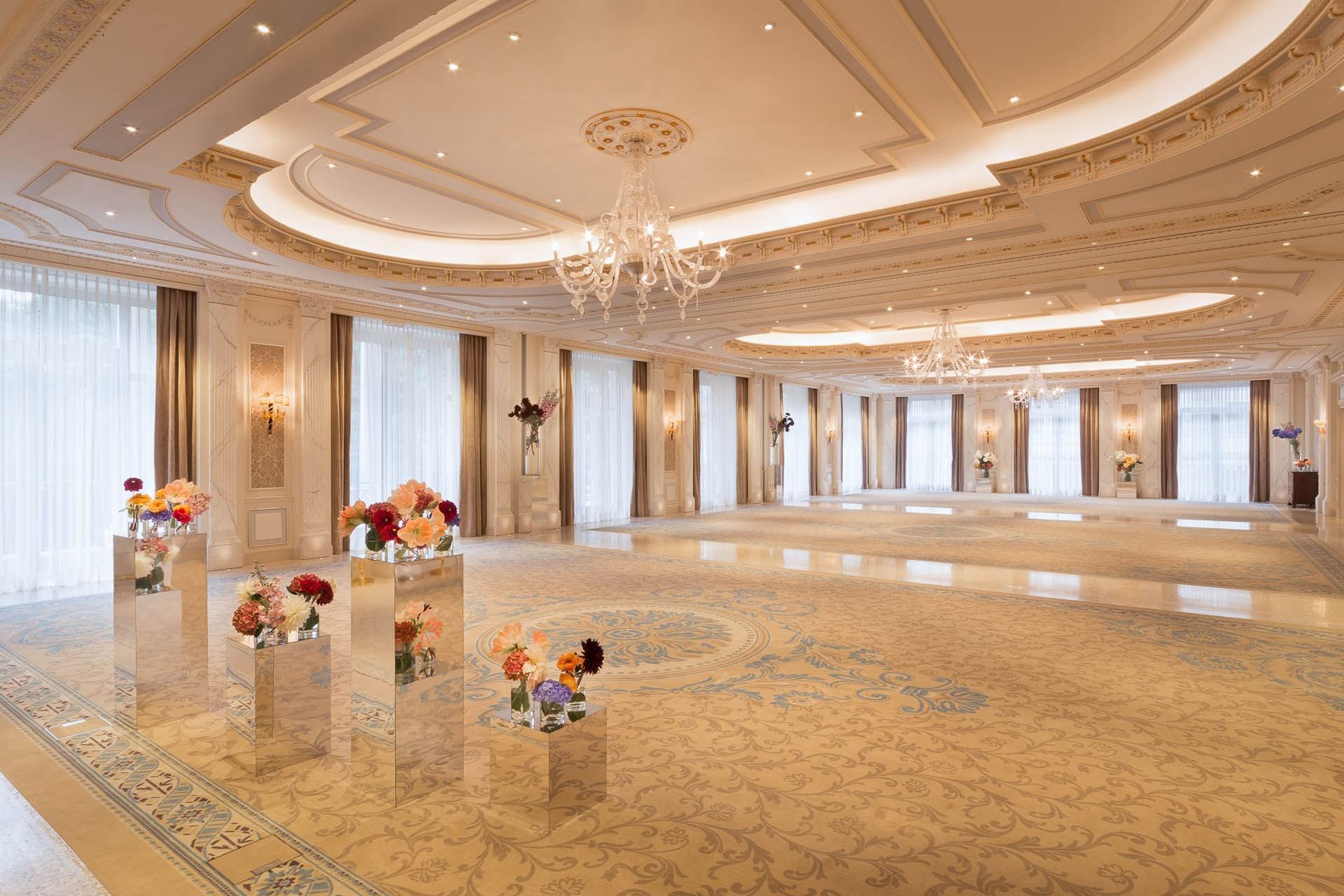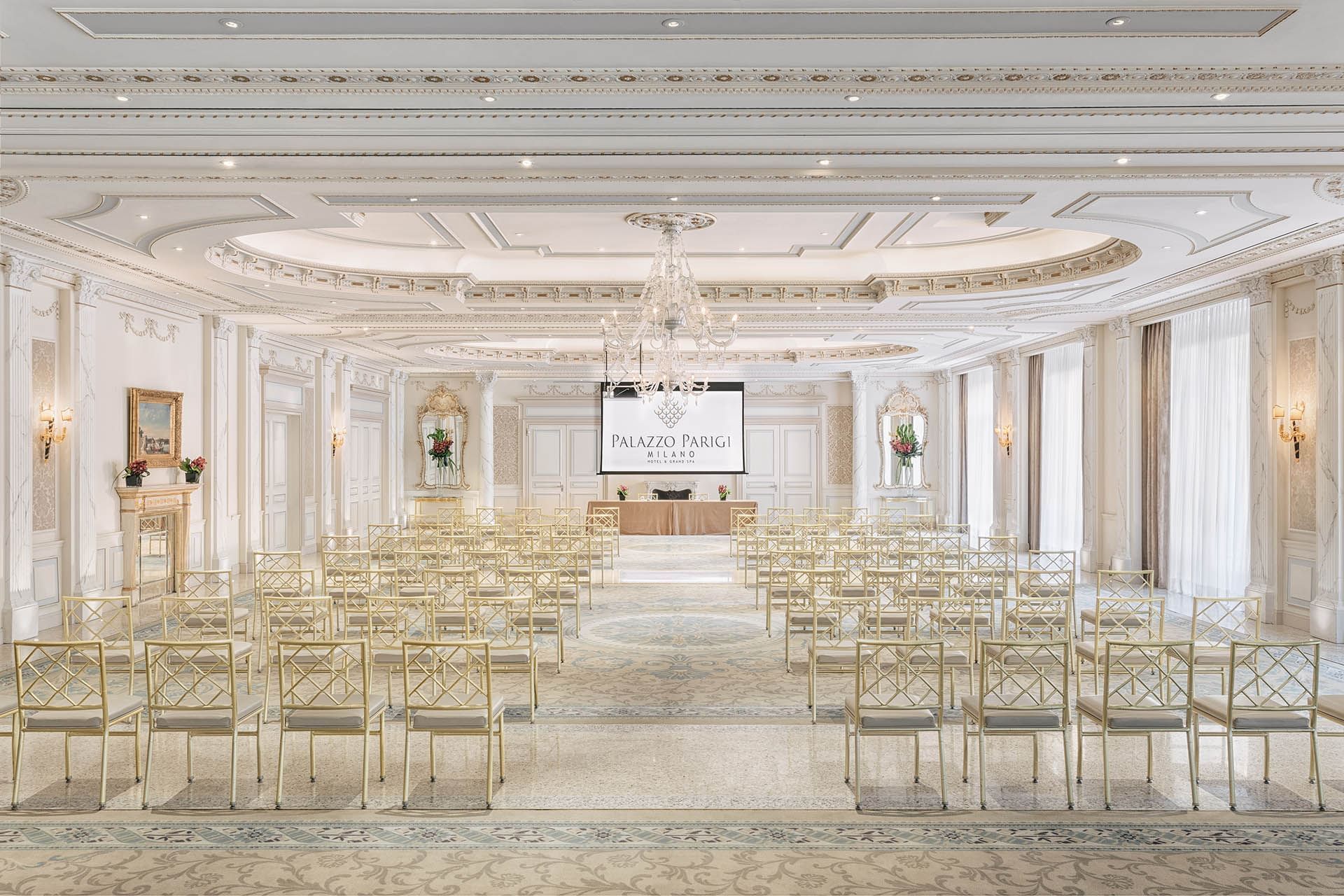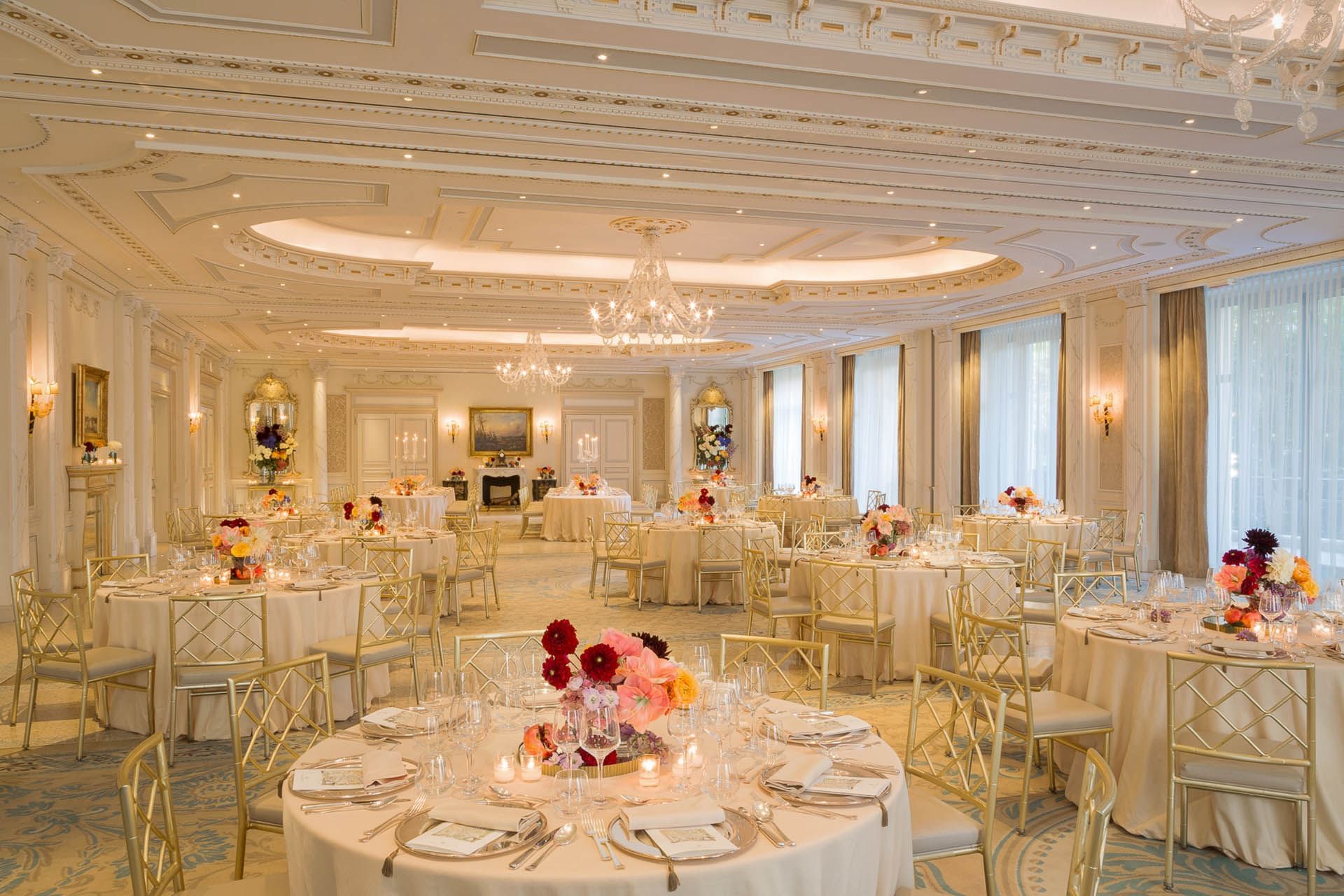 For more information and reservation, contact us
Meetings & Events in Milan at Palazzo
The Perfect location for your special events in Milan
Both grand and highly versatile, the meetings rooms and events spaces of Palazzo Parigi Hotel are amongst the finest in Milan. Celebrate a landmark birthday in spectacular style in a range of classically elegant rooms or even our large private garden. Organize a stand-out business event or conference. Our purpose-built business center is fitted with the latest technology to keep you connected, and our first-floor kitchens especially created to cater for any event, ensures a seamless experience from start to finish.
There is no need to compromise on space here, our outstanding Sala dei Giardini, with an area of 4,004 sq ft can seat up to 380 guests. Equally, we have a range of other rooms, all with natural light, for smaller gatherings. Whatever your event, the flawless service of our events team combined with a huge choice of spaces, will guarantee complete satisfaction
layout and arrangements
theater
u-shape
STANDING COCKTAIL
boardroom
banquet
Sala dei Giardini
STANDING COCKTAIL
350 + 100 foyer
Sala Belvedere (Camino+Terrazzo)
Sala Grand Lumiere (Terrazzo + Porta Nuova)
Sala dei Giardini
A spectacular room with in-built wow factor
Opulent and elegant, his incredible room is the perfect location for a most impressive gathering.
details
Other Meeting Rooms and Foyers
Three alternative venues with exceptional features
Introducing our three delightful meeting rooms, Sala Cramer, Sala Orientale and Sala della Lettura.
details
Garden and Terraces
A great outdoor space for a party
For more than a hundred years, this mature garden has provided a secluded sanctuary in the heart of Milan.
details